In stock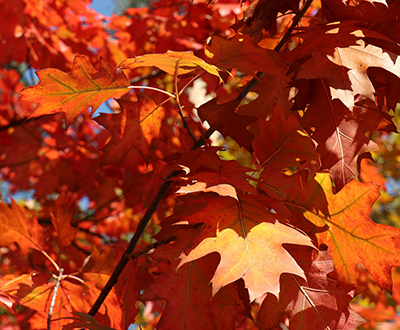 Chêne rouge
Cette estimation se fonde sur le taux de croissance naturelle de l'arbre (2% par an) et prend en compte le nombre d'années avant la coupe. En investissant aujourd'hui €18, dans 55 à 60 ans (à la coupe de l'arbre), les revenus de la coupe finale qui vous reviendront sont estimés à €46 (non garantis).
227
Arbre
18.00
20%
chene_rouge_mature_pleyben.jpg
Northern red oak
Age: 20 to 25 years old
Forêt de Luthenay
58
https://ecotree.fr/en/offres/foret/foret-des-chamonts
https://ecotree.fr/en/offres/58-nievre/foret-des-chamonts/chene-rouge/227
Chêne rouge
Le Chêne rouge d'Amérique est un arbre appartenant à la section des Chênes rouges (Lobatae) du genre Quercus de la famille des Fagacées. Il s'agit de l'arbre symbole de l'État du New Jersey. L'espèce est sans doute apparue il y a 7 millions d'années, mais les plus anciennes traces certaines datent d'il y a 2,5 millions d'années. Son bois, lourd, à grain, de couleur brun rougeâtre, est utilisé pour les charpentes, la tonnellerie, ainsi qu'en menuiserie et en ébénisterie

• Croissance : moyennement rapide à rapide
• Hauteur : 20 à 30 mètres
• Feuillage : feuilles alternes, grandes avec des lobes très marqués à pointes fines. Elles prennent une couleur rouge vif à l'automne
• Tronc : droit
• Écorce : longtemps lisse, se crevasse vers 20 - 30 ans
• Couleur : grise
Forêt de Luthenay
(58 - Nièvre)
Le bois des Chamonts couvre une surface de 110 ha dans le département de la Nièvre (Bourgogne) sur les bords de Loire non loin de la commune de Luthenay Uxeloup.
Au sein de la Sologne Bourbonaise s'étend ce massif aux multiples essences. Il se compose de parcelles de chênes rouges, chênes, peupliers, douglas, pins Taeda, pins Laricio, etc. Cette forêt fait l'objet d'un défi d'envergure pour EcoTree qui poursuit ainsi sa vocation de reboiser et assurer une gestion durable sur ses massifs. Sangliers, chevreuils, renard mais aussi faisans, pigeons, grives, merles et de nombreuses autres espèces y vivent paisiblement, favorisés par les actions de biodiversité mises en place afin de les pérenniser.
EcoTree would like to inform its customers that EcoTree remains the owner of the land. By buying trees, customers contribute to the financing of land acquisitions by the Forest Group.
Any questions?
You can read our frequently asked questions or contact us