In stock
Corsican laricio Pine
This estimate is based on the tree's natural growth rate (2% per year) and takes into account the number of years before cutting. By investing today €21, in 45 to 50 years (when the tree is cut down), the final cut income you will receive is estimated at €53 (not guaranteed).
352
Arbre
21
20%
https://d32qe1r3a676y7.cloudfront.net/eyJidWNrZXQiOiJibG9nLWVjb3RyZWUiLCJrZXkiOiAiYXJ0aWNsZS8wMDAxLzAxLzEzOTU5NDkzZjY4NDc1YzU5YjM0NWY5YzJmNmM3Y2M3ZTk4NjJjZWMuanBlZyIsImVkaXRzIjp7InJlc2l6ZSI6eyJ3aWR0aCI6IDgxMCwiaGVpZ2h0Ijo0NTAsImZpdCI6ImNvdmVyIn19fQ==
Corsican laricio Pine
Age: 20 to 25 years old
Luthenay Forest
58
https://ecotree.fr/en/offers/forest/luthenay-forest
https://ecotree.fr/en/offers/58-nievre/luthenay-forest/corsican-laricio-pine/352
Corsican laricio Pine
Corsican laricio pine (Pinus nigra laricio var. corsicana) from the Pinaceae family is a subspecies of black pine; this forest species adapts to all kinds of climates in France on siliceous or calcareous soils. It is one of the largest conifers in Europe and its wood is moderately hard and has a straight grain. Flowering takes place in May with male and female buds on the same tree.

- Growth: initial growth slow and then fairly rapid
- Height: 30 to 50 meters
- Foliage: flexible, non-prickly needles sparsely inserted in pairs
- Trunk: straight, slender carriage with branches evenly spaced per level
- Bark: composed of large irregular patches
- Color: the trunk is silvery grey in old trees and ashen green needles
Luthenay Forest
(58 - Nièvre)
The Chamonts woods cover an area of 110 ha in the department of Nièvre (Burgundy) on the banks of the Loire near the town of Luthenay Uxeloup.
In the heart of the Sologne Bourbonaise, this massif spreads out to include many species. It consists of plots of red oaks, oaks, poplars, Douglas fir, Taeda pines, Laricio pines, etc. This forest is a major challenge for EcoTree, which therefore pursues its vocation of reforesting and ensuring sustainable management of its massifs. Wild boars, roe deer and foxes, but also pheasants, pigeons, thrushes, blackbirds and many other species live peacefully there, thanks in particular to the biodiversity actions put in place to ensure their sustainability.
Temporarily closed to the public
EcoTree would like to inform its customers that EcoTree remains the owner of the land. By buying trees, customers contribute to the financing of land acquisitions by the Forest Group.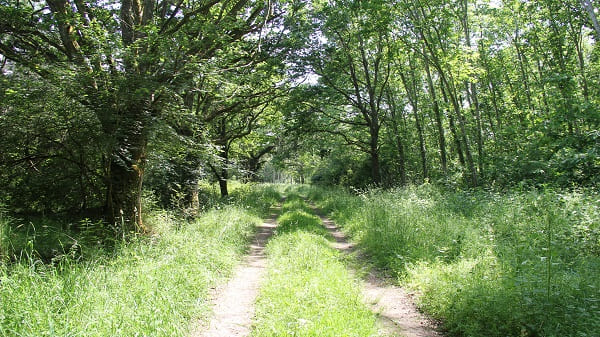 Any questions?
You can read our frequently asked questions or contact us